Whitburn Grange Hotel
Bridgnorth - Shropshire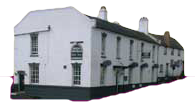 Telephone : 01746 766786
Email : enquire2@whitburngrange.co.uk
Home
Situated in the centre of Bridgnorth The Whitburn Grange Hotel is a small Licensed Residential Hotel, renowned for its good food and friendly atmosphere.
Ideally situated - only 300 yards from the main Bridgnorth High Street, half a mile from the River Severn, 1 mile from Bridgnorth Golf Course and a few yards from Bridgnorth station on the famous Severn Valley Railway.
The Whitburn Grange hotel has its own private car park at the rear.
Excellent value accommodation in Bridgnorth small family run hotel
All the 9 hotel rooms have been refurbished
Whitburn Grange Hotel for your perfect stay in Bridgnorth